In anticipation of their second single release early next year, Sunderbans announce a free download through Young and Lost Club Records / Holiday Club Recordings on Monday 8th November.
Holed away in a barn in the Welsh hills, the band recorded Death Stalks The Forest with friend, Toby Kidd of Hatcham Social.
The rele...ase succeeds the band's feature on Huw Stevens' Music Sounds Sounds Better With Huw VOL 2 compilation and debut 7" single We Only Can Because We Care released by Young and Lost and produced by Henrik Orrling of Swedish favorites Envelopes.
Teaming up with promoters/label/bookers/candle-stick makers Club The Mammoth, Sunderbans celebrate the download release of Death Stalks The Forest with a free launch party at The Macbeth on Tuesday 9th November, with Young Husband in support.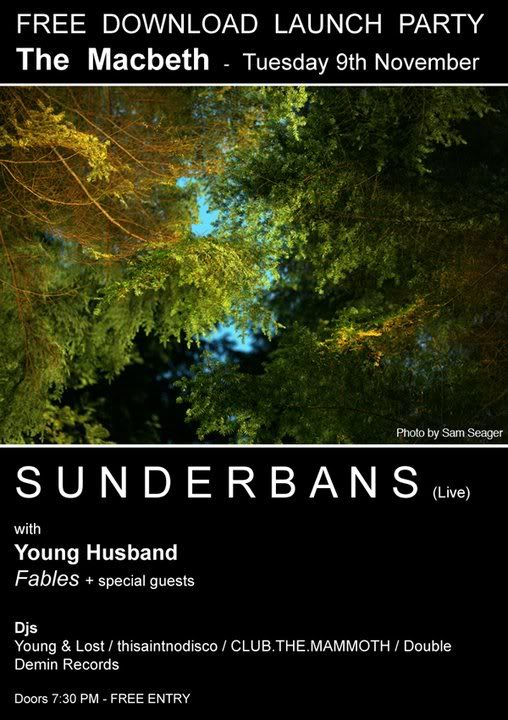 Finnigan